Your download starts in few seconds...
Please select a desired trial length for your
avast! Premier Trial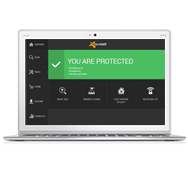 At the end of the 60-day free trial period, your credit card or PayPal account will be billed automatically unless you have canceled during that 60-day period. Price after the trial period is $39.99 for 12-months of protection for 1 PC (with 43% discount applied).